Who is Joanna Webersik?
Born in Poland, studied and worked in New York, lived in Japan and now moved to Kristiansand, Norway.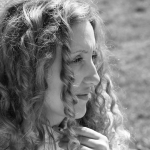 Joanna has a proven track record of being able to deliver top quality web design on time and on budget while everyone involved is still smiling.
She is both a web designer and a programer, a rare breed indeed.
Her degree from the New York of Web Design in Graphic Design gave her a solid foundation in that field.
Webdesign og Webutvikling 100
SEO – Søkemaskinoptimering 95
PHP/JavaScript – programing 85